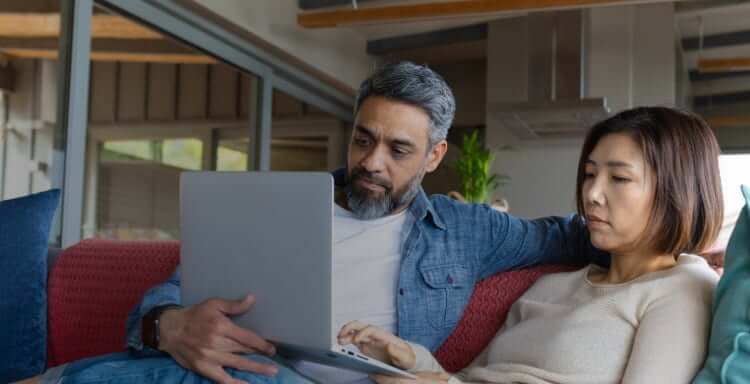 Downloadable resources
The following resources offer more information about Takeda Patient Support and cover other topics that may be relevant to your Takeda treatment, such as specialty pharmacies and transitioning to Medicare.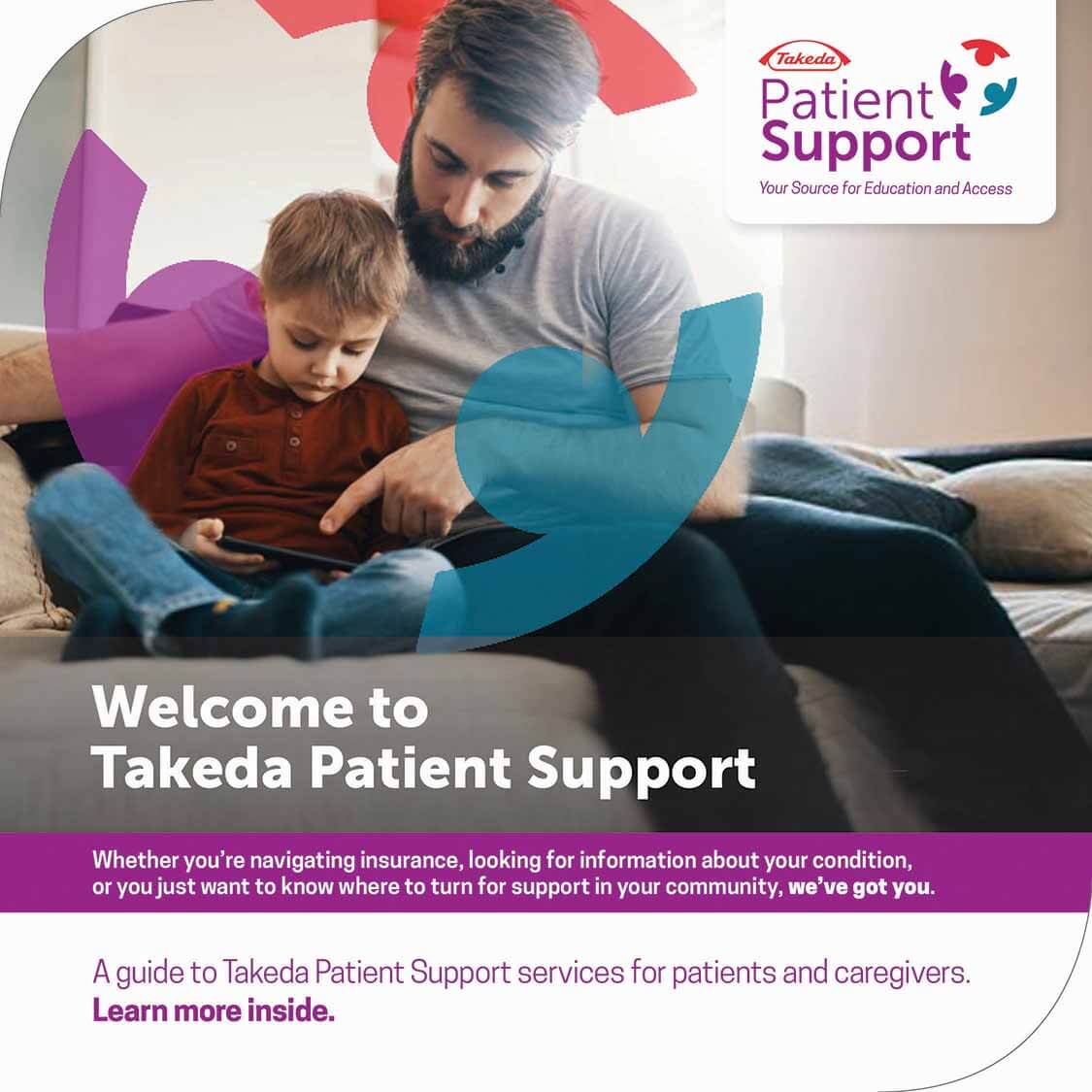 Takeda Patient Support brochure
Learn about Takeda Patient Support, including the services we offer and how we can help you receive your treatment.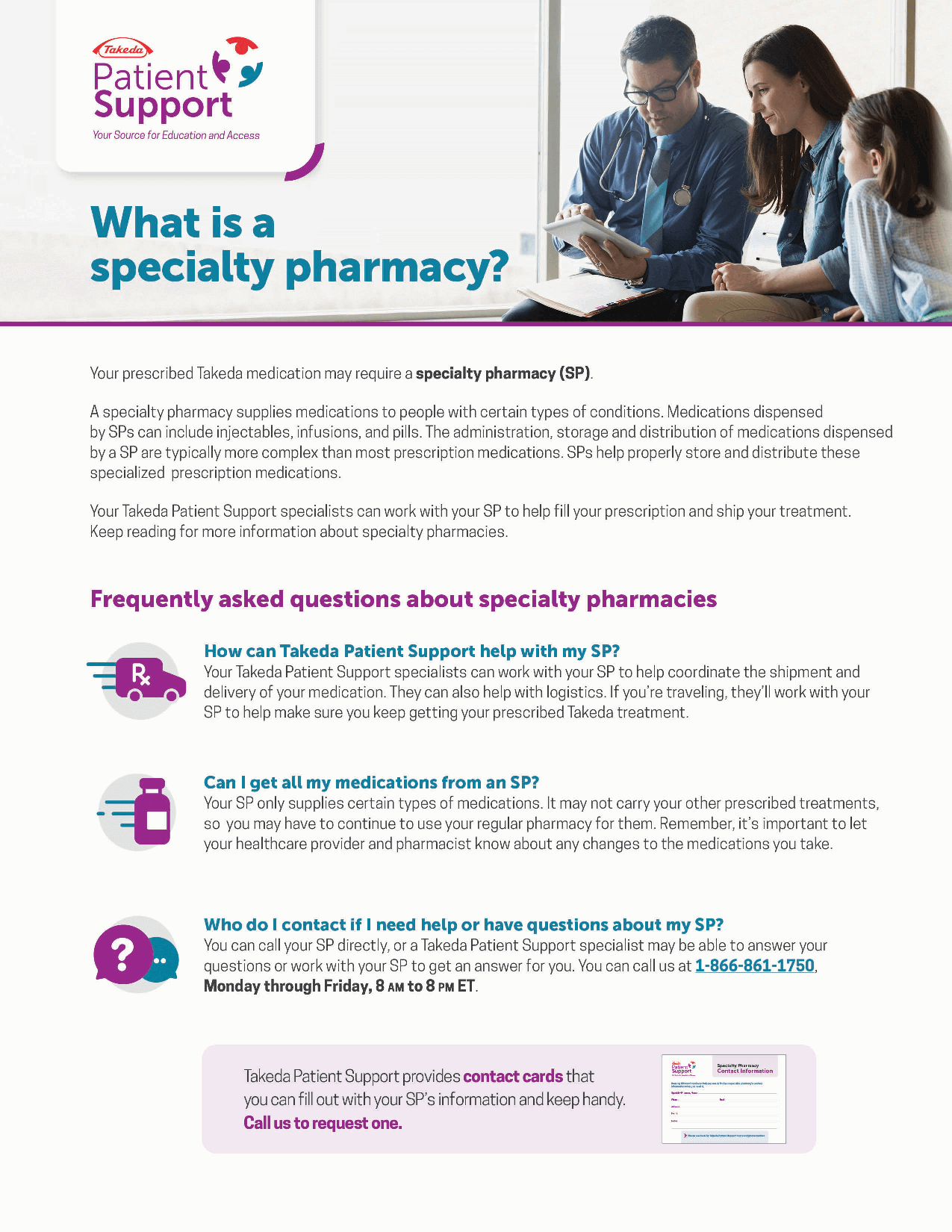 Specialty pharmacy leaflet
Information on what a specialty pharmacy is, why you need to use one to receive your Takeda treatment, and how Takeda Patient Support can work with your specialty pharmacy to help you get your treatment.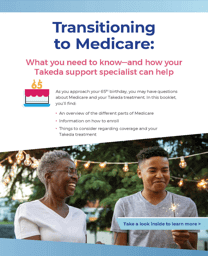 Transitioning to Medicare brochure
If you are approaching your 65th birthday and need information about Medicare, this brochure can help. It provides an overview of the different parts of Medicare, information on how to enroll, and how Takeda Patient Support can help you understand the process.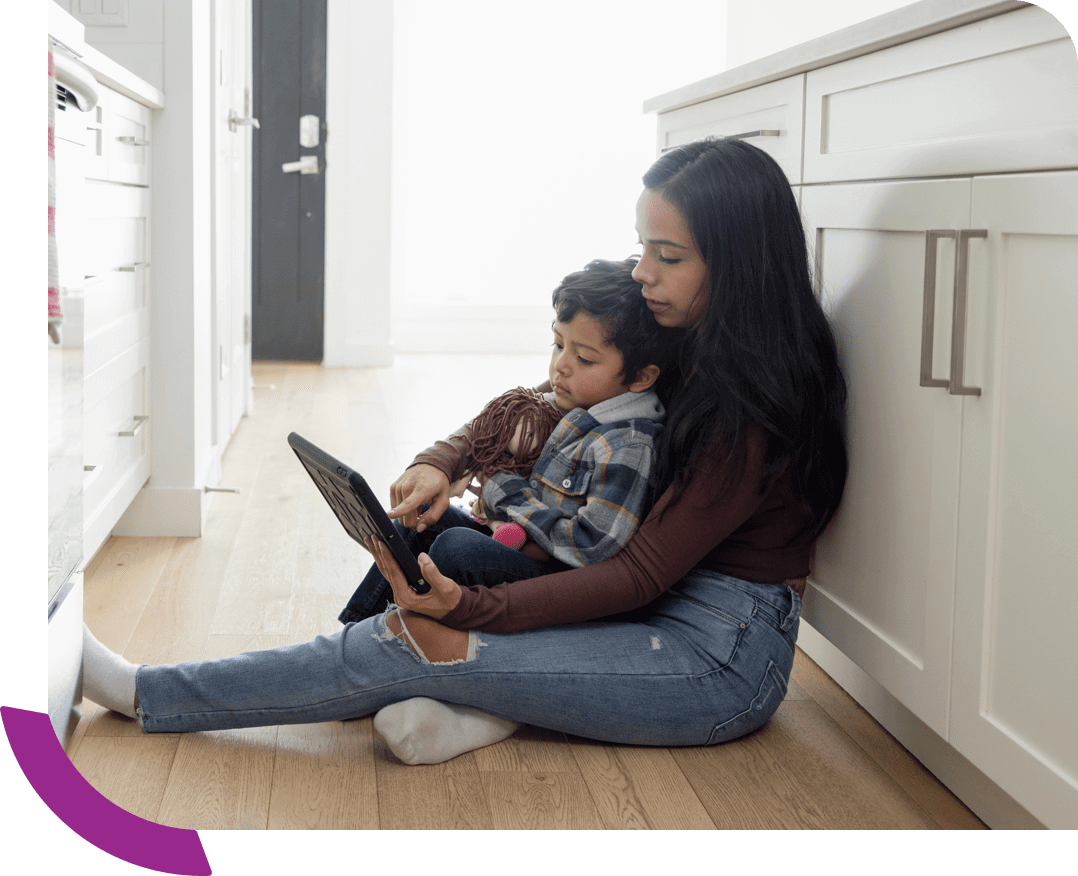 Treatment information
You can learn more about your medication, including its Important Safety Information and Full Prescribing Information, at GAMMAGARD.com.
Visit now
Additional resources*
These links can help you learn about Medicare, Medicaid, and other government insurance plans.

Get answers to your Medicare questions by visiting Medicare.gov or by calling 1-800-MEDICARE (1-800-633-4227).
Visit now

Learn more about Medicare and other public plans by visiting CMS.
Visit now
Open Enrollment video
Ask Christine: A Guide to
Navigating Open Enrollment
This video takes you through important information about Open Enrollment—the annual period in which you can sign up for health insurance or make changes to your plan. It also explains insurance terms and answers common questions to help you feel more confident navigating the process.